Time Travel with Volkswagen Golf GTI Plaid Seats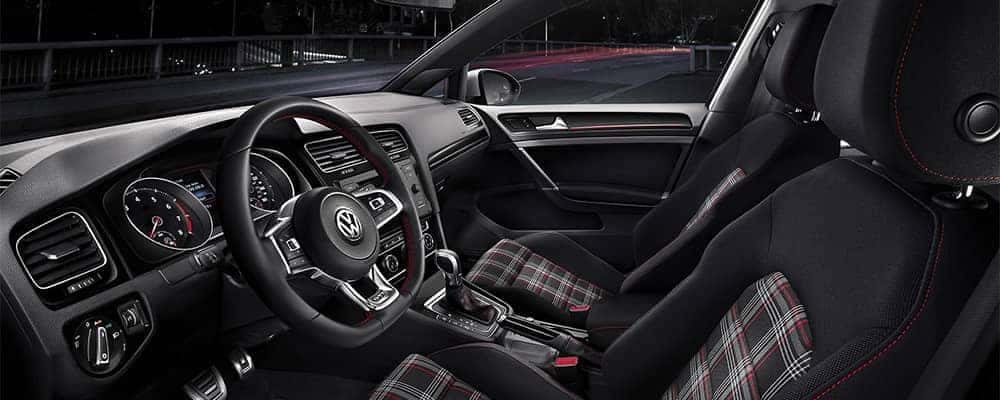 Volkswagen is known for its originality, and that does not stop with the Volkswagen Golf GTI. Move over leather and redundant fabric seats, a plaid pattern is in town. The Volkswagen GTI offers plaid seating, a unique option for a classic car. The idea of adding Volkswagen GTI seats originates from the past. Let's travel back four decades to where the idea for plaid seating began.
The Brief History of the Volkswagen Golf GTI Plaid Seats
In 1964 Volkswagen hired a porcelain painter and candy-box designer, Gunhild Liljequist. Her idea for plaid seating began in 1976, six years after the first introduction of the Golf GTI. Her thoughts brought us the round gear knob and plaid seating. Since then, the plaid seats inside the Golf GTI are a sensation. Volkswagen drivers adore its unique, bold style. Liljuquist brought a lot of value to Volkswagen in her thirty years, and her legacy lives on.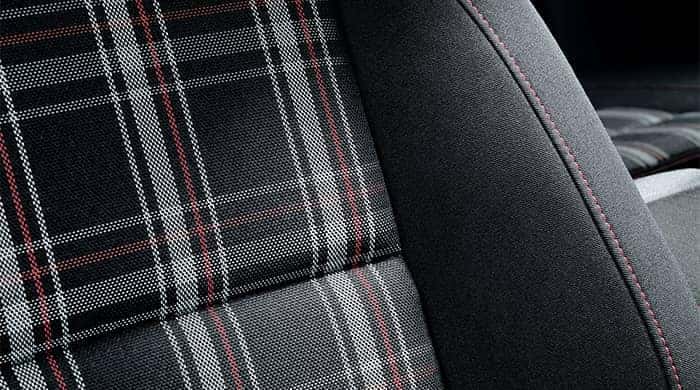 What is the Name of the Plaid Seats Inside the Volkswagen Golf GTI?
There is a name behind the well-known plaid seats; it is called "Clark Plaid." This name is worthy of knowing when adding the beloved tartan pattern to your GTI seats.
No Need to Time Travel for the Volkswagen Golf GTI Plaid Seats
There is no need to wish for a time travel machine back to the 1970s. The Clark Plaid design (plaid seating) is available for the Golf GTI! Whether you live in Washington Township or Millville, you can include the tartan look in your GTI. As a Volkswagen driver, you are quirky, fun, and stylish. Your one-of-a-kind personality should mirror your GTI interior and it's why the plaid pattern is available. An eighth-generation model of the GTI is expected in 2021, so anticipate more greatness. The plaid seats are one reason why we love our sporty hatchback coupe. Its cargo space, comfort, and British flare keep us coming back for more.
Fall in Love with the Volkswagen Golf GTI Plaid Seats at Volkswagen of Salem County!
At Volkswagen of Salem County, we celebrate your uniqueness. Visit us to see how we can customize your GTI! Are you in the market for a Volkswagen Golf GTI? If so, have a peek at our Golf GTI inventory or contact us today! Before you buy or lease a Volkswagen, be sure to look at our vehicle specials and save. Our Finance Department can help you get behind the wheel of a Volkswagen Golf GTI by reviewing your options. Don't stifle your love for Volkswagen; let us help you nurture it.
Learn more Volkswagen vehicle news and tips on our blog!