VW Tiguan Limited vs VW Tiguan vs VW Touareg vs VW Atlas
Volkswagen Small, Medium, and Large SUV Comparison
Which is the best Volkswagen SUV? Rather, which is the Volkswagen SUV that's best suited for you? We find out by comparing the following VW SUVs: the Tiguan Limited, the Tiguan, the Touareg, and the Atlas.
2018 Volkswagen Tiguan Limited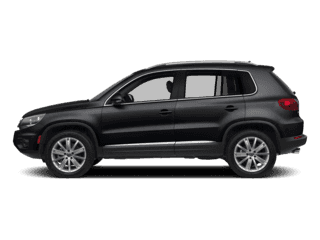 The smallest of Volkswagen's North American sold SUVs is the VW Tiguan Limited. The 2018 VW Tiguan Limited offers the same features as the 2018 Tiguan but in a smaller, more compact size that gives it a better fuel economy, better handling, and a more affordable price. The 2018 Volkswagen Tiguan Limited has a starting MSRP of $22,250.
2018 Volkswagen Tiguan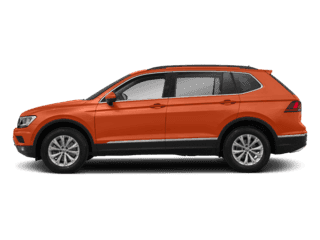 Redesigned for its 2018 model, the Volkswagen Tiguan now seats 7 yet still retains the slimmer build and handling of a compact SUV. Having nearly the same engine and fuel economy specs as the 2018 Volkswagen Tiguan Limited, the obvious bonus of the 2018 Tiguan is its enhanced seating capacity. The 2018 Volkswagen Tiguan has a starting MSRP of $24,595.
2017 Volkswagen Touareg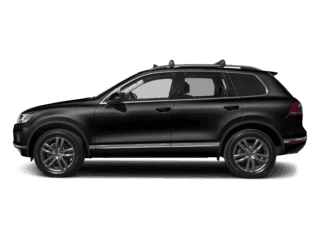 The Volkswagen Touareg is no longer in production for North American sales, where its slot has been replaced by the redesigned Tiguan after the introduction of the larger Atlas SUV. Still, you can still find the Touareg out and about with holdover models still available at VW dealerships nationwide.
Unlike the previous Tiguan models, the Volkswagen Touareg prioritizes power with a standard V6 engine that has a superior power output when compared to the V6 engine of the 2018 VW Atlas.
When still officially a part of the VW catalog in North America, the 2017 Volkswagen Touareg had a starting MSRP of $49,495, although you're likely to find it for much cheaper now that it isn't a mainstay of the VW brand anymore.
2018 Volkswagen Atlas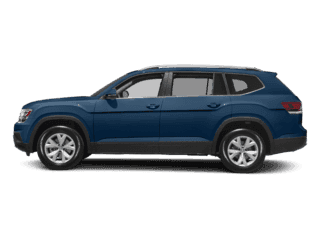 The 2018 Volkswagen Atlas is the full-size SUV of the Volkswagen brand. It seats up to 7 like the 2018 Tiguan, has V6 level power like the Touareg, and has the best amount of cargo capacity out of all of the VW SUVs with nearly 100 ft3 of available space. The 2018 Volkswagen Atlas has a starting MSRP of $30,750.
Test Drive a VW SUV in Philadelphia, PA
Test drive an Atlas, Tiguan, Touareg, or any other Volkswagen model we have in stock here at Volkswagen of Salem County. Give us a call to schedule an appointment. The VW of Salem County dealership is located in Monroeville, New Jersey, a short drive down from Philadelphia, Pennsylvania.