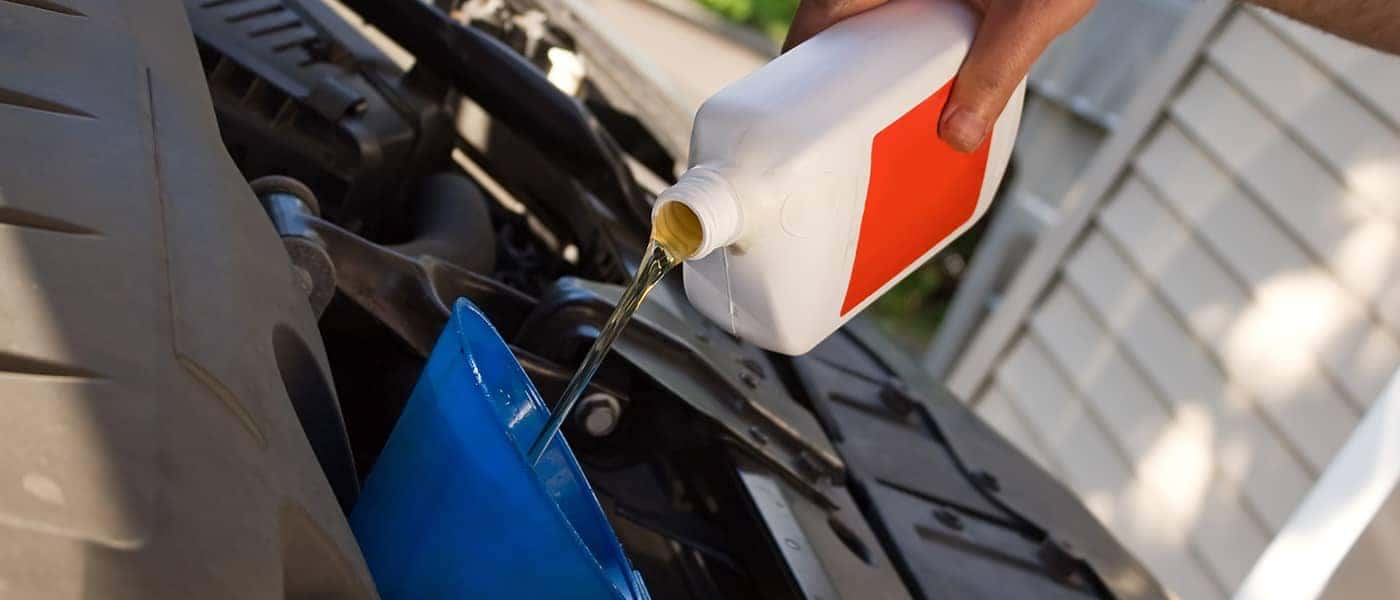 ---
No one wants to spend all day waiting in a service center, but how long does an oil change take in reality? Volkswagen of Salem County is just a short drive from Millville or Washington Township, and when you book an appointment with our team, your oil change should take less than one hour. Schedule your appointment online to get in and out at a time that works for you.
How Long Should an Oil Change Take If I Do It Myself?
Volkswagen of Salem County is well-equipped to provide quick and easy oil changes on a consistent time table, but how long should an oil change take if you decide to break out the tools at home? Those who are familiar with the process might be able to get the work done in under an hour. Those who have less experience should probably budget at least one and a half to two hours, just to make sure everything ends up in the right place.
There's one more significant reason to bring your vehicle into Volkswagen of Salem County when you're in need of fresh oil. If you perform this regular maintenance task at home, you'll need new oil, a new oil filter, a rubber mallet, correctly sized wrenches, a jack, and wheel blocks. You might even end up needing a new oil filter gasket.
When one considers the amount of time (and money) needed to purchase each of these tools and parts, we think it's clear that you'll be well served by a trip to our Monroeville VW service department. That said, if you do decide to change your oil at home, you can get everything you need at our parts department.
Why Should You Have Your Oil Changed at Volkswagen of Salem County?
Drivers from Vineland to Wilmington, DE can save time by having their oil changed with us, but that's not the only reason to pay us a visit:
We have the tools to work on a wide variety of cars. Even if you don't drive a VW, we can help you out with a quick oil change today.
Most new Volkswagen vehicles only need to have their oil changed once every 7,500 to 10,000 miles. Older vehicles need to have their oil changed more often, and those engaged in heavy work should get more frequent treatment, too. Check our VW maintenance menu or contact us for details.
You might be able to go longer between oil changes if you use synthetic oil, or if you use a blend of synthetic and conventional oil in your vehicle. However, before you make your own mixture, you'll want to check your owner's manual and talk to an expert.
What's the biggest reason that drivers from all over the area come to us? Aside from our friendly, certified, and knowledgeable technicians, our rotating VW oil change coupons and service specials give us a major edge over rivals. Don't just take our word for it!
Visit Volkswagen of Salem County near Millville for a Quick Oil Change!
Now that you've seen how long an oil change takes at Volkswagen of Salem County, you just might be ready to schedule service! Check out the full Volkswagen maintenance schedule today, or find out how to check your oil level or how to know if your battery needs replacing. We'll have you back on the road in around an hour or less!